Michael Praetorius
If one has any familiarity at all with late Renaissance and early Baroque Christmas music, it will be with the works of the great theorist and composer Michael Praetorius (1571-1621). This is not surprising; he wrote over 1,000 works, mostly based on Protestant hymns and the Latin liturgy of the Lutheran church.
Praetorius was born in Creuzburg an der Werra, near Eisenach, probably in 1571. Throughout his busy life spent performing, teaching, and supervising organ construction all over northern Germany, he always remembered his birthplace, invariably signing his name as M.P.C., or Michael Praetorius of Creuzburg. His father, also named Michael, worked with Martin Luther's favorite musical collaborator, Johann Walter, at the Lateinschule at Torgau. Our Michael Praetorius studied at the same school as a boy with Michael Voigt, who replaced Walther as Kantor after his death. For a composer who concentrated on Lutheran church music for his entire career, this direct link to the beginnings of the tradition must have been a tremendous influence and inspiration. And as we will see, the tradition continues unbroken to the music of J.S. Bach.
Praetorius was one of the most versatile musicians of his day, writing a variety of settings ranging from two parts to giant Venetian-style polychoral pieces in staggering numbers. In his Syntagma Musicum, a publication of 1612 which also contains theoretical writings and valuable information on the instruments in use during his time, he took 28 pages to give a list of all the works he had published and the future. Some of these are lost or only partially completed. He planned a series of eight books of secular music, of which we only have one, the wonderful collection of French dances he called Terpsichore. It is interesting that we are indebted to a German church musician for the only large surviving collection of French dances from the early 17th century, but there is no doubt that many of the tunes are the ones that were heard at court in Paris. In the collection, Praetorius is careful to give credit to the French court violinist and composer Pierre-Francisque Caroubel. In 1610 Caroubel spent some time at the court of the Duke of Brunswick at Wolfenbüttel, where he met Praetorius. Caroubel gave the encyclopedic German composer a sizeable portion of the French court band's music, and together they arranged over 80 of the dances which later appeared in Terpsichore.
The hymn settings are incredibly varied and creative, as you will hear. This appealing music has always been popular with modern audiences and for good reason. The two- and three-part settings from the 1610 volume of Musae Sioniae are in the style of 16th-century German biciniae and triciniae and do not specify or require instruments, although they certainly are effective performed in combinations of voices and instruments or simply as instrumental pieces. On the other hand, there are grand pieces in eight or twelve or even more parts, some with instrumental ritornelli and florid virtuoso figurations for soloists that are more daring and more modern than anything else composed in Germany during this period.
We have limited ourselves for this performance to a few of the most popular and engaging settings for smaller forces, including Es ist ein Ros entsprungen, still found in hymnals today. But lovely hymns are at the root of all of this music, and to modern ears make all of Praetorius's sonorous music seem, as indeed it is, an amazingly unified body of work by this almost entirely self-taught musician. Praetorius was a wealthy man when he died. The sermon read at his funeral stated that he "often regretted that he never took holy orders," and this son and grandson of Lutheran theologians left most of his money to set up a foundation for the poor. His initials, for him, also stood for "Mihi Patria Caelum," Latin for "My Father in Heaven."
English and american christmas music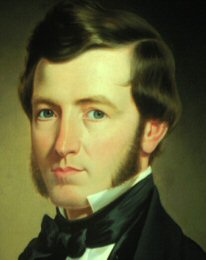 We frame our group of English and American Christmas music with two works by the Massachusetts composer William Billings. A tanner by trade, Billings had little formal education of any kind, and musically he was primarily self-taught. Billings began to teach choral singing in 1769 and remained in Boston for most of his life. His 1770 publication The New-England Psalm Singer was the first published collection of American music, and the first by one composer. The frontispiece was engraved by Paul Revere. Billings's most popular song book, The Singing Master's Assistant, was first published in 1778 and went through four editions before 1790. Billings was well-known throughout the Colonies before the revolution, but possibly due to the patriotic nature of many of his anthems, he reached the height of his fame during
the Revolutionary War. A Philadelphia critic, with perhaps a little exaggeration, called him "the rival of Handel" during the 1780s. Another writer, William Bentley, although regretting Billings's "inferior excellence," nonetheless thought that "he may justly be considered as the father of our New England music." Although when listening to his music it does not always seem to be the case, Billings certainly had a solid grasp of the rules of composition and theory as understood in Europe. Although his printed instructions on music were straightforward and based for the most part on English sources, he regarded his own compositions as something different. As he himself said in The New-England Psalm Singer, "I don't think myself confin'd to any Rules for Composition... it is best for every Composer to be his own Carver." He later wrote that "when fancy gets upon the wing, she seems to despise all form, and scorns to be confined or limited by any formal prescriptions whatsoever." At any rate, it is strong, honest, and very appealing music that Billings left us, and very American, too.
Our 17th-century English offerings commence with an old song still in the Anglican hymnal, Sweet was the Song the Virgin Sung. We present it in a consort song setting from around 1600. We follow this with a couple of settings of Greensleeves, a tune that appears under various names in John Playford's country dance books but is likely much older. It was a popular tune in the 17th century to use for broadside ballads, but we present it here in a three-part arrangement with, of course, the Christmas words. That is followed by some variations on the melody from The Division Violin, published by Playford in 1684. Thomas Ravenscroft was a theorist and it must be admitted a composer of no great originality, but his reworkings of popular music in his three publications of 1609-11 called Pammelia, Deuteromelia, and Melismata, subtitled Musicall Phancies Fitting the Court, Citie, and Countrey Humours, are charming indeed. This collection is a rich source of the less sophisticated music of the early 17th century, including rounds, simple part-songs, and some country dances. Ravenscroft's books are part of a long English tradition of part-songs going back at least to the reign of Henry VIII. They are called fremen's songs, catches, and later in the 17th century, glees. Remember, O Thou Man is a great example of the rather dark, minor mode type of English carol.
Cantata bwv 140, wachet auf
Johann Sebastian Bach was, of course, a rare genius whose art summed up and surpassed the achievements of his age. Famous in his own day as a great performer (Telemann and Handel were regarded as far better and more forward-looking composers), we see today in his music a perfect balance of intellect, beauty, and emotion rare in music or in any art. Bach was not an innovator. He drew upon the techniques and styles of his predecessors and contemporaries to forge his own unique and supremely powerful style, although late in his career he demonstrated his familiarity with the simpler, lighter textures of the galant precursors to emerging classical style. It is well known that Bach was above all a church musician and a genuinely religious man. For him, even secular music was composed for the glory of God. His complete mastery is obvious in the great passions, cantatas, organ works, and late abstract works like the Musical Offering and the Art of the Fugue, but it is no less present in his instrumental chamber music and the few orchestral works of his we have: the French Ouvertures (Orchestral Suites) and the Brandenburg Concertos.
We need to remember, and perhaps marvel at, the fact that in spite of the transcendent nature of Bach's art, he was above all a practical craftsman, producing music at the bequest of his employers, be they civic or church administrators, or as in his earlier days at the court of Cöthen, princes. Bach was appointed Thomaskantor in Leipzig in 1723, with responsibility for providing the music for St. Thomas and three other churches in the city, as well as training and supervising the choirboys and instructing them in Latin. He was essentially a municipal employee who reported to the city council, which he regarded as "penny-pinching." He often complained that he did not have the resources to hire all the musicians he would have wanted, so perhaps our vastly trimmed down cantata would have seemed familiar to him.
Bach's cantata BWV 140, Wachet auf, ruft uns die Stimme, is one of his most popular. It was composed, like all of Bach's church cantatas (which he called simply "the music for church on Sunday"), for a specific Sunday in the liturgical calendar. This one is for the 27th Sunday after Trinity, a day that owing to the moveable days in the church calendar only occurred twice during Bach's time in Leipzig. Scholars have determined therefore that it was first performed on November 25th, 1731. When it does occur, the 27th Sunday after Trinity is the last Sunday before Advent, the beginning of the liturgical year, and Bach responded with typical brilliance and profundity to the occasion. The readings for church that Sunday include the parable of the wise and foolish virgins from Matthew 25:1-13, and Bach framed this work with the 1599 chorale by Phillip Nicolai Wachet auf, ruft uns die Stimme, which is based closely on the text in Matthew. The structure of the cantata is symmetrical, with the first stanza of Nicolai's hymn presented in the opening movement, followed by a recitative and duet aria. The second stanza of the hymn is next, after which there is another recitative (this one accompanied by strings) and duet pair, followed by the famous chorale setting of the final stanza of Nicolai's hymn. The texts of the recitatives and duets are by an anonymous poet and frequently cite the Song of Songs, in this case alluding to Jesus as the bridegroom of the Soul (standing for all Christians). The work is scored for soprano, alto, tenor, and bass, and a lot of instruments: horn, two oboes, taille (tenor oboe), violin piccolo, two violins, viola, and continuo (organ, cello, bassoon). Our initial plan, of course, was to present this cantata in its entirety with the complete scoring. Surprisingly, for the drastically reduced forces we are able to assemble for this pandemic performance, it is actually possible to present all of the cantata except for the opening chorale movement. It will not be as colorful and the last chorale will not be as full as it should be with all the instruments doubling the vocal parts, but all of Bach's music will be there. We are delighted to share this moving and celebratory work with you.
Driven by our need and desire to keep our performers and production team as safe as possible during the current COVID-19 pandemic, we replace Bach's first movement—which is scored for an expansive orchestra, chorus, and solo soprano—with a charming and intricate duo setting of the chorale by Praetorius. What you will miss in this performance is an amazing, even for Bach, tour de force. The soprano, doubled by horn, sings the chorale melody as a cantus firmus. In double-dotted rhythms, the winds and strings play what would have been immediately recognized as French ouverture style (to symbolize the opening of the liturgical year). The first oboe and first violin trade excited syncopated figures to represent eager anticipation of Advent and Christmas. To top it off, while all this is going on, the alto, tenor, and bass engage in fugues under the chorale melody! While the setting by Praetorius lacks the grandeur of its Bach counterpart, the two acapella voices performing alone in the empty nave of St. Mark's poignantly set the stage for the joyful performance of the remainder of Bach's cantata that follows.
We pick up with Bach's music with the first recitative (for tenor) quoting the Song of Songs and announcing that the Bridegroom is coming and telling Zion's daughters to make ready. The following duet is for soprano (the Soul) and bass (Jesus, who is always a bass in Bach's music) with an obligato part for the violin piccolo (tuned a minor third above a regular violin). The violin piccolo in graceful arabesques seems to describe the flickering light of the lamps at the bridal feast. It is a love duet that wouldn't be out of place in an opera. Bach never did compose an opera, simply because he was never asked to do so. But many have remarked that his cantatas and passions are his dramatic music.
The central movement of the cantata, the second verse of Nicholai's hymn, features one of Bach's most famous and beautiful melodies simply scored for the viola and violins in unison accompanying the chorale melody sung by the tenor. This movement, with its balanced phrases, simple harmony, and soft phrase endings shows Bach to be far from the old fuddy-duddy some of his contemporaries thought he was. Actually he was quite current with the new galant style of the 1720s and 30s that helped lead to the development of classical style a little later.
The next recitative, sung by the bass (Jesus), is accompanied by the strings. This texture is reserved in Baroque opera for the most dramatic moments, and this one is dramatic—the embrace of the bride and the bridegroom, the Soul and Jesus. While the original Song of Songs text ends with "my right hand will embrace you," the anonymous German changes this to "my right hand will kiss you." Bach, in a wonderful musical gesture, has the accompanying instruments play little separate eighth note kisses. The following duet, again for the Soul and Jesus, is appropriately celebratory and features the oboe as the obligato instrument. In form it is a da capo aria, making even clearer the connection to opera.
The cantata concludes with the four-part chorale setting of the final stanza of Nicolai's hymn. It is not dissimilar to the setting by Praetorius with which we began this program. While Bach wanted all the instruments to double the singers, the music is fine with a simple continuo accompaniment and in fact would work even without that support. It is a movement often played at weddings today, which nicely harkens back to the Song of Songs in its own way.
—Robert Eisenstein