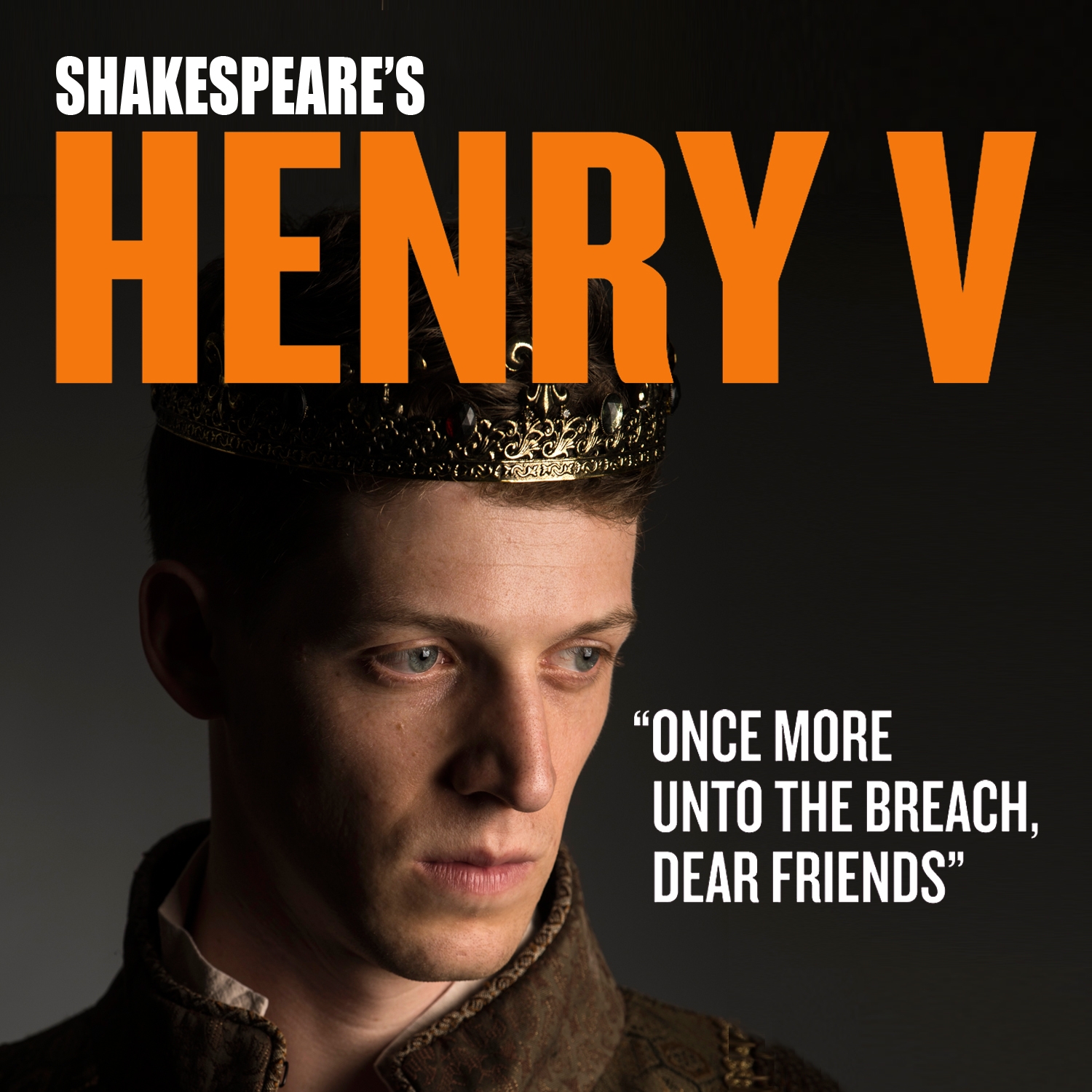 The Folger Theatre is thrilled to be adding a new voice to our Production Diary — Katie deBuys will be writing a series of blog posts throughout the rehearsal process of our upcoming production of Shakespeare's epic story, Henry V. Katie was last seen on the Folger stage just a few months ago in The Conference of the Birds — and has been seen at Imagination Stage, Woolly Mammoth Theatre Company, and regional theaters across the country. We are delighted to have Katie's voice here on this site — which will also be featuring Louis Butelli (playing Bardolph in Henry V) and his insightful and entertaining posts once again. Here is Katie and her first thoughts after one full week of rehearsal — enjoy:
Week One: The Game's Afoot
In the opening text of Henry V, the Chorus invokes a muse of fire to tell the tale of King Henry of England's conquering of France. While in our production we will not literally set the stage aflame, with the talents of our incredible designers and the passion of this cast, I have a feeling that this show will be smoking hot. We are off to a rocketing start in the rehearsal process, after a first week that left many a head and heart bursting with inspiration. Robert Richmond returns to the Folger to helm our journey, and in our first few days of work his intelligence, insight, and humor have been on full display.
Before beginning rehearsal on December 27th, I'd only met Robert a few times, the first two being the day of my audition and then the callback for this show (occasions on which the terror I experience at auditioning for a part I really want was in full swing). But a number of our cohorts are long-term collaborators of Robert's. It's always a good sign when artists come together time and time again. It points not only to simpatico personalities, but also to the fact that these collaborators feel they do some of their best work together. And for those of us (our Henry, Zach Appelman, included) who have not worked with Robert before, the presence of the history of those other collaborations in the room feels like a shortcut to a shared vocabulary for this play.
This is my third outing at the Folger, and it is so great to be back. Each show I've done has provided a different and enriching set of challenges. In Henry V, I have the pleasure of playing both the Boy and Katherine, the Princess of France. Of course, my main job as an actor is to play these two very different characters as complex, full human beings with real beating hearts. On the surface, however, each character presents a distinct linguistic and technical acting challenge: the Boy speaks in a Cockney dialect, and Katherine's text is all in French! In fact, every actor in our 13-member cast speaks in at least one dialect, and many have two or three different characters, all with different dialects. Luckily for us, Robert has enlisted the incomparable Gary Logan to coach us. Gary's impressive career as an actor, director, coach, author, and teacher has taken him all over the country and abroad, so you can rest assured that we are in good hands and that you'll hear Henry V in a whole new way.
I know I can't wait to get back to work for our second week of rehearsal. I think I can speak for everybody when I say that we're very grateful and excited to be working on this play — and look forward to seeing you at the Theatre! We begin performances on January 22nd — right around the corner.
Until next time!
Stay connected
Enter your email address to follow this blog and receive notifications of new posts by email.