By Barbara Mowat and Paul Werstine
Editors of the Folger Shakespeare Library Editions
In Richard III, Shakespeare invites us on a moral holiday. The early part of the play draws its readers to identify with Richard and thereby to participate in a fantasy of total control of self and domination of others. We begin to be pulled into the fantasy in the play's opening speech, where Richard presents himself as an enterprising, self-made villain and offers an elaborate justification for this self-renovation. He then confides to us his plans to dispose of his first victim, his brother Clarence, who is already being taken to prison as a result of Richard's plots. Clarence's imprisonment serves as immediate confirmation of Richard's sure power over others. Richard deceives Clarence into believing that Richard is his staunchest ally; in case we were misled along with Clarence, Shakespeare gives Richard another soliloquy as soon as Clarence has left. Richard achieves similar success in conquering the woman with whom he chooses to ally himself in marriage. His utter mastery of the political arena continues long into the play as he carves a way to the throne through assassination and summary execution of his rivals.
But Richard's advance is not wholly without resistance, which appears most threateningly in the person of Queen Margaret, widow of Henry VI, the king whom Richard killed before this play begins. With a will as strong as Richard's and a keen appetite for vengeance, Margaret issues a stream of curses, and manages, in spite of Richard's efforts, to curse him too. The further we proceed into the play, the greater the number of characters who recall how Margaret cursed them as they go to their deaths at Richard's hands. As this pattern builds, it begins to seem more and more inevitable that all curses may come true—including her curse against Richard himself.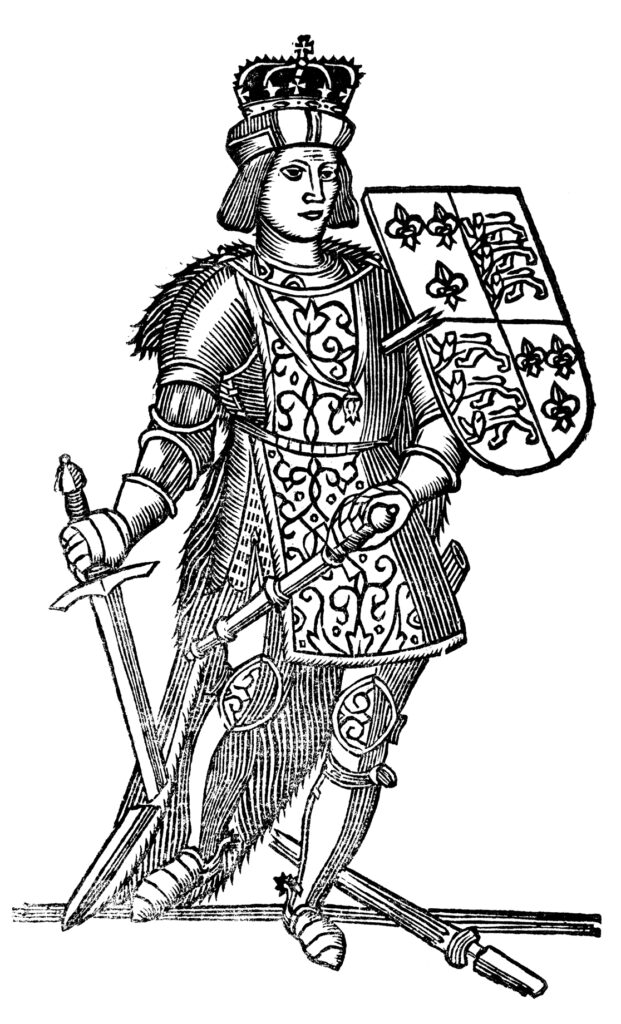 The more clear this pattern becomes, the more the play works to direct our sympathies away from Richard. His supporters desert him; his victims pile up. His fantasy of utter control of himself and domination of others crumbles. In this world of moral holiday, audience fantasy may begin to share in the desire for vengeance voiced by Margaret as Richard is presented increasingly as the monstrous and hideous villain that Sir Thomas More created in his early sixteenth-century narrative of Richard III's reign. More had spent his youth in the household of Cardinal Morton, the lord chancellor of England under Henry VII. (Both Cardinal Morton, in his earlier position as bishop of Ely, and Henry VII, as the earl of Richmond, appear as characters in Shakespeare's Richard III.) Morton, who had himself suffered under Richard III, may well have provided More with the highly prejudicial account of Richard's person and reign that More worked up into a brilliantly satirical and sometimes even comical tale of horror. More's history was so highly regarded in the sixteenth century that it became a standard part of compilations of British history throughout that century. In Shakespeare's play we can enjoy in dramatic form what so many of his immediate contemporaries and predecessors read and loved as a narrative.
After you have read the play, we invite you to turn "Richard III: A Modern Perspective," by Phyllis Rackin, Professor of English emerita at the University of Pennsylvania.